Station De Groote - Moeskroen
| | |
| --- | --- |
| | |
| status 1998 | status 2003 |
Checking out an address where I once spotted some interesting cars beneath piles of car-parts, junk and vegetation, I found out that the owner had died. And that his heirs were selling the property. Cleaned up, the place looked 3 times as big as at the time I first visited him. At that time it was live-endangering to walk around in between the wrecks. Everywhere you could see, there were cars. I sneaked inside and took these pictures.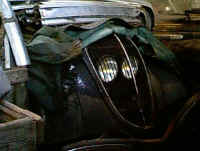 This Peugeot 202 was the closest to a Cit' that I could find. I know there was once an Ami stashed away, but I fear ...
This beetle has the blinkers that pop out on the side. As I remember we had one when I was little (sixties). And at that time, it was already an old car!
And this curiosum also attracted my attention. It is a Renault 4CV "decouvrable".

To finish, a photo of the shop. Underneath the wheelcovers, is a car. Probably a Renault 16, but behind who knows for sure?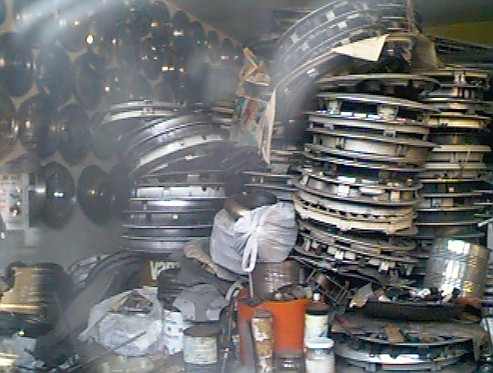 UPDATE:
When I passed by, summer 2003, I talked to the new owner. Everything has been cleaned up. Lots of cars have been sold to Dutch collectors. Some parts went to a nearby scrapyard and all the rest was trashed...
Underneath the pile of junk in the shop, they discovered a brandnew Peugeot 203 !